Contact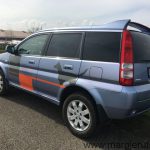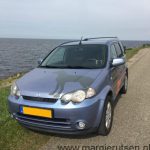 Voor meer informatie, vragen of opmerkingen kunt u contact met mij opnemen.
Iedere hond is anders en ieder mens heeft andere wensen en/of behoeften, afhankelijk van waar u woont en wat uw gezinssamenstelling is. Er is altijd meer mogelijk dan dat er te omschrijven valt. Neem contact met mij op als uw wensen niet omschreven staan, dan overleggen we of dat binnen mijn mogelijkheden valt:
Margje Rutsen
Oosterwijzend 50
1688 DA  Nibbixwoud (NH)
BTWnr: NL188069082B01
KvKnummer: 37 15 00 84
IBAN nr: NL50RABO 01232.49.198
Of neem nu contact op door onderstaand formulier in te vullen:
---
Klik hier voor de algemene voorwaarden.